Western Bay Wander Dogs Summer Series 2019-2020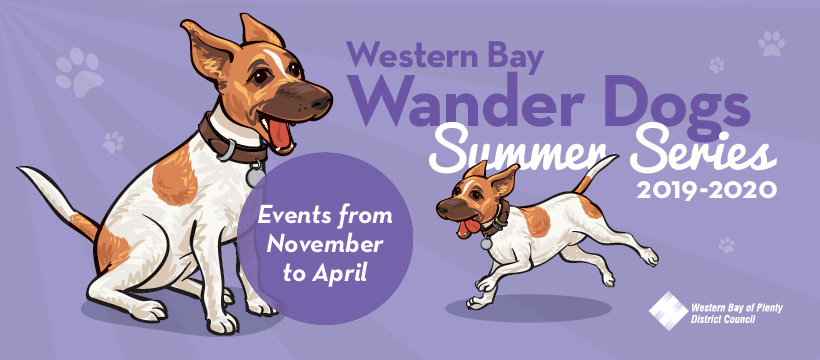 Who is ready for some summer fun?
Western Bay Wander Dogs Summer Series is back for summer 2019-2020.
I've been busy keeping my nose to the ground to put together a list of the best social dog walks and events at amazing locations across the Western Bay.
Our series features eight fun run or walks between November and next April and is once again headlined by three special events; the Mud Dog Run at TECT Park (Click here to open the Mud Dog Run Registration Form), Doggy Day Out at Te Puke's Jubilee Park and Dogs in Togs at Te Puke Memorial Pool.
It doesn't matter whether you're a Husky, Labrador, Border Collie,Malamute or a Chihuahua. These are family friendly events for you and I to stretch our legs and get out and about in the sunshine.
So grab your leashes, pull along your owners and join me for some summer fun.
See you there, Alfie (Council's official spokesdog).