Te Ara Kahikatea Pathway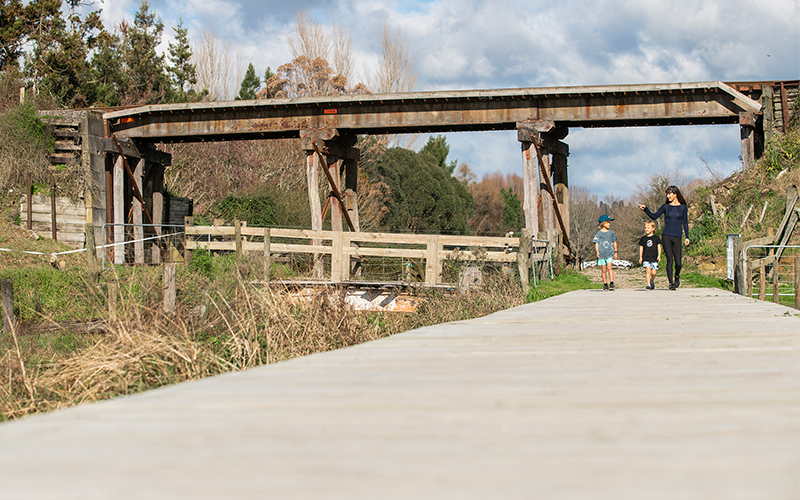 Getting there
Commerce Lane or Landscape Road, Te Puke
Begins at the Hera Memorial, Commerce Lane in Te Puke or can link from the old Te Puke Cemetery, Landscape Road on the southern fringe of Te Puke township.
About the walk
The 4km running, walking or cycling route starts at the Hera Memorial in Jubilee Park and includes Lawrence Oliver Park, the historic Raymond Bridge and the old Te Puke Cemetery pathway.
The pathway travels alongside Te Puke Highway, follows the Waiari Stream and heads around the Te Puke dog shelter and wastewater plant via a boardwalk and returns under the railway line to the northern end of Lawrence Oliver Park and back to Jubilee Park.
The route covers former grazing and wetland and has been planted with a mix of exotic natives such as kahikatea, manuka, pohutukawa, rimu, totara, flax plants and 250 tenax flaxes. A small pond, home to duck and pukeko, has been created near the cemetery.
This pathway was built with assistance from many voluntary groups including Environment Te Puke, Te Puke Rotary, Te Puke Forest and Bird, Creative Te Puke, Sunday Riders and Women on Wheels.