Ōtanewainuku Forest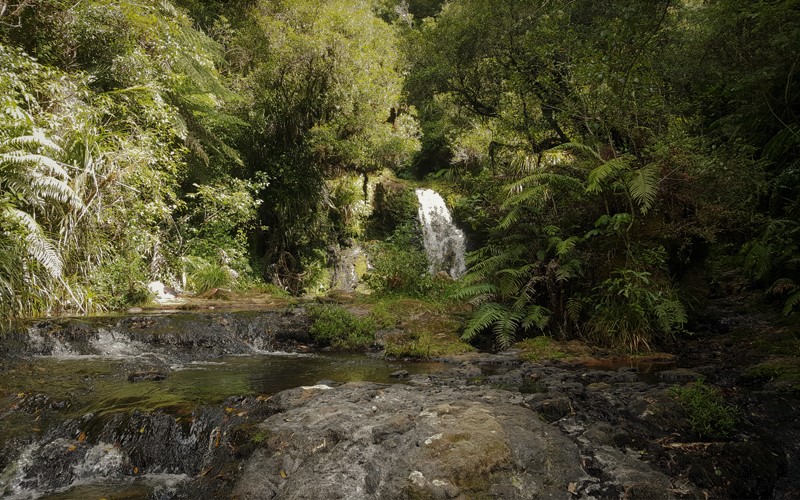 Getting there
619/667 Mountain Road, Oropi
Take Oropi Road south from Tauranga and turn onto Mountain Road just past Oropi. There is a small car park, public shelter, toilet and picnic area by the road. Alternatively, access Mountain Road from No 2 Road near Te Puke.
About the walks
Ōtanewainuku is covered in virgin unlogged forest and is home to a variety of native birds and animals. Large emergent rimu trees are common. Tawa, kamahi and rewarewa form a high canopy and bird species such as robin and bell bird are readily seen and heard.
Since 2002 a volunteer trust, Ōtanewainuku Kiwi Trust, has helped conserve the precious wildlife of Ōtanewainuku. Kiwi, whiteheads and forest gecko are all found here. Recent releases of kiwi and kōkako have proved successful.
Rimu Loop Walk
45 minutes return, 1.8km
Starts from the opposite side of the road near the carpark. This gently graded walk with some impressively large rimu trees is suitable for walking children. It's not suitable for strollers or wheelchairs.
Summit Track
90 minutes return, 2.3km
The loop track to the summit starts behind the shelter and is reasonably steep in parts, but the view from the top is worth the climb. A tower constructed on the summit (640 metres) offers panoramic views from East Cape to Mount Tarawera and Rotorua, and across the Mamaku Plateau to Mount Ruapehu.
Whataroa Falls
1 hour each way
For the slightly more agile, a well marked route branches off the Rimu Loop Track after 15 minutes and undulates through the forest to the Whataroa Falls. The waterfall is a popular swimming hole and picnic spot. Explore this lovely stream with cascades and pools before returning the same way.