Stormwater Bund and Cycleway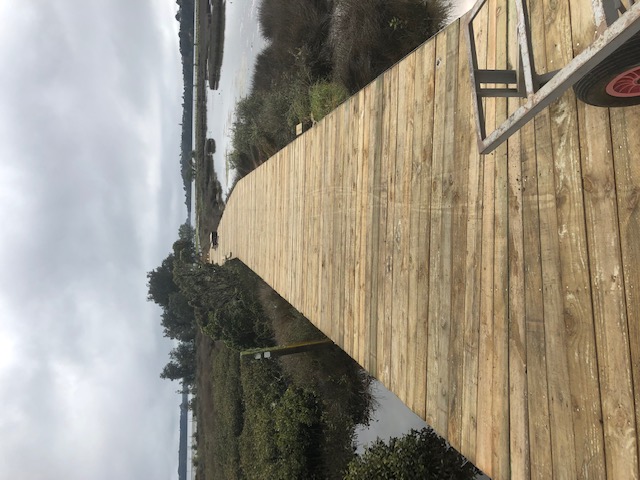 About the project
The cycleway is now open! Cyclists and walkers can now use the track from Kayelene Place to reach the network of trails in the Precious Family Reserve. The track skirts around the edge of peninsula, bordering the golf course and providing safe access and ocean views to all.
The trail includes 1.2km of trail on top of a stormwater bund that will prevent flooding of the Ōmokoroa golf course and the lower section of Precious Family Reserve.
The bund section of the track was opened by Mayor Garry Webber in November. Council thanks the Ōmokoroa Golf Club for their contribution and involvement in this project. Council would also like to acknowledge TECT who have generously contributed to the long list of projects now taking place in Ōmokoroa.
A reminder to the public that the golf course is private land and to please keep to the walkway/cycleway. Dog owners please ensure your dogs are kept on a leash at all times while on the public pathway, as there are a number of endangered bird species such as the Banded Rail that live along the shoreline and small inlet.