A day in the life of Becs, at Te Puke Animal Shelter
Interesting Reads
Maketu - Te Puke Ward
Every dog in one of our animal shelters has story, but so do the people who look after them.
Becs, works part time at Te Puke Animal Shelter. She's given us a sneak peek of what it's like to work at the shelter.
Hi I'm Becs and I've been working at the Te Puke Animal Shelter for just over 2.5 years.
A typical morning for me at the shelter begins with lots of happy barks, tail wags and cuddles from the dogs who can't wait to come outside for playtime, runs and ball fetches.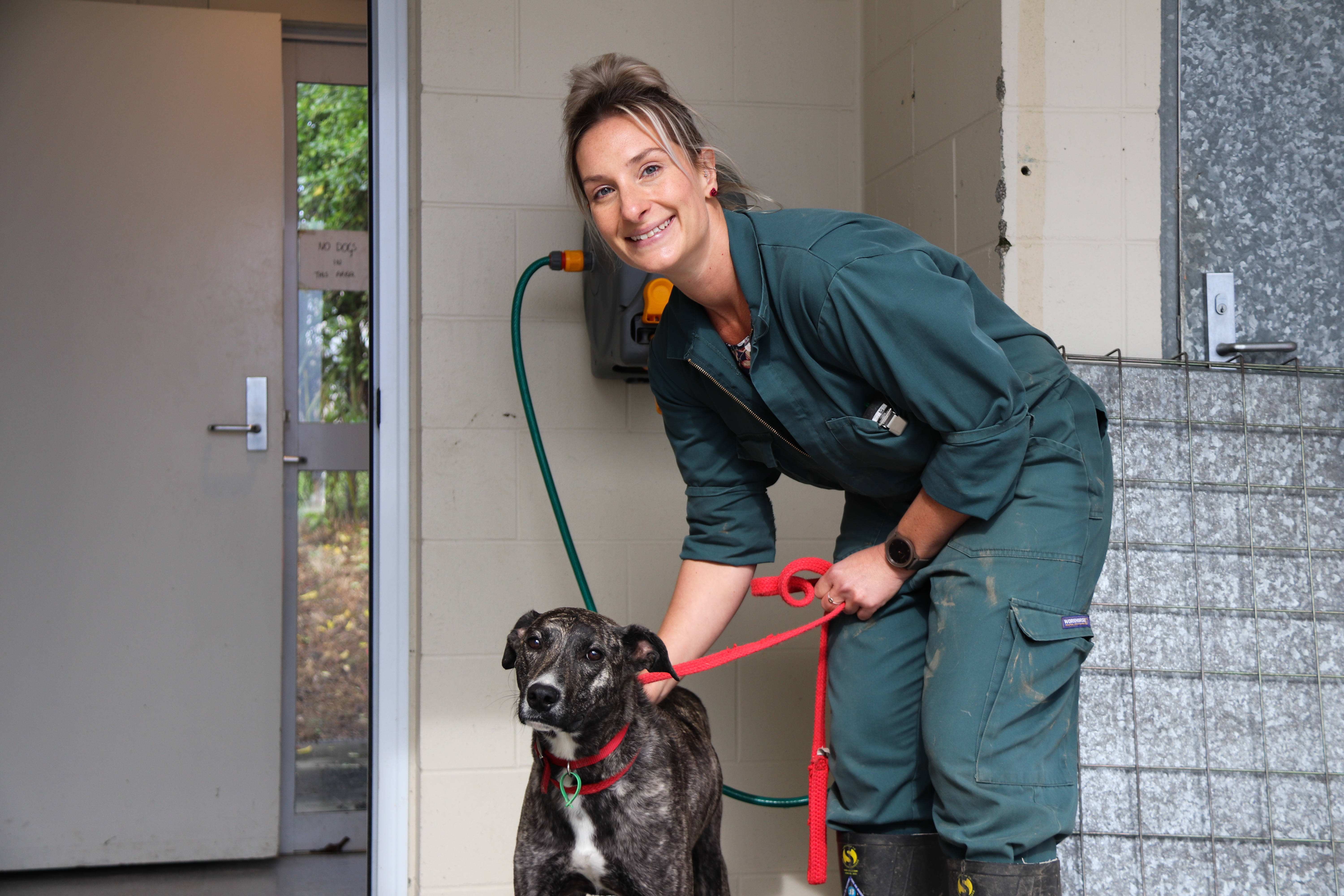 We have a really good adoption program at the shelter and it's always nice to spend some extra time working with these dogs, getting them used to walking on a lead, teaching them simple commands and getting them ready for life back out in a new home.
My favourite part of the job is just working with the dogs, knowing that however long they are in the shelter with us for, I've made a positive impact in their lives.
I've had dogs come into the shelter very timid, not knowing how to play, or just scared of the world and it's so rewarding to see them grow confidence, learn to trust people and learn that life isn't always cruel and scary.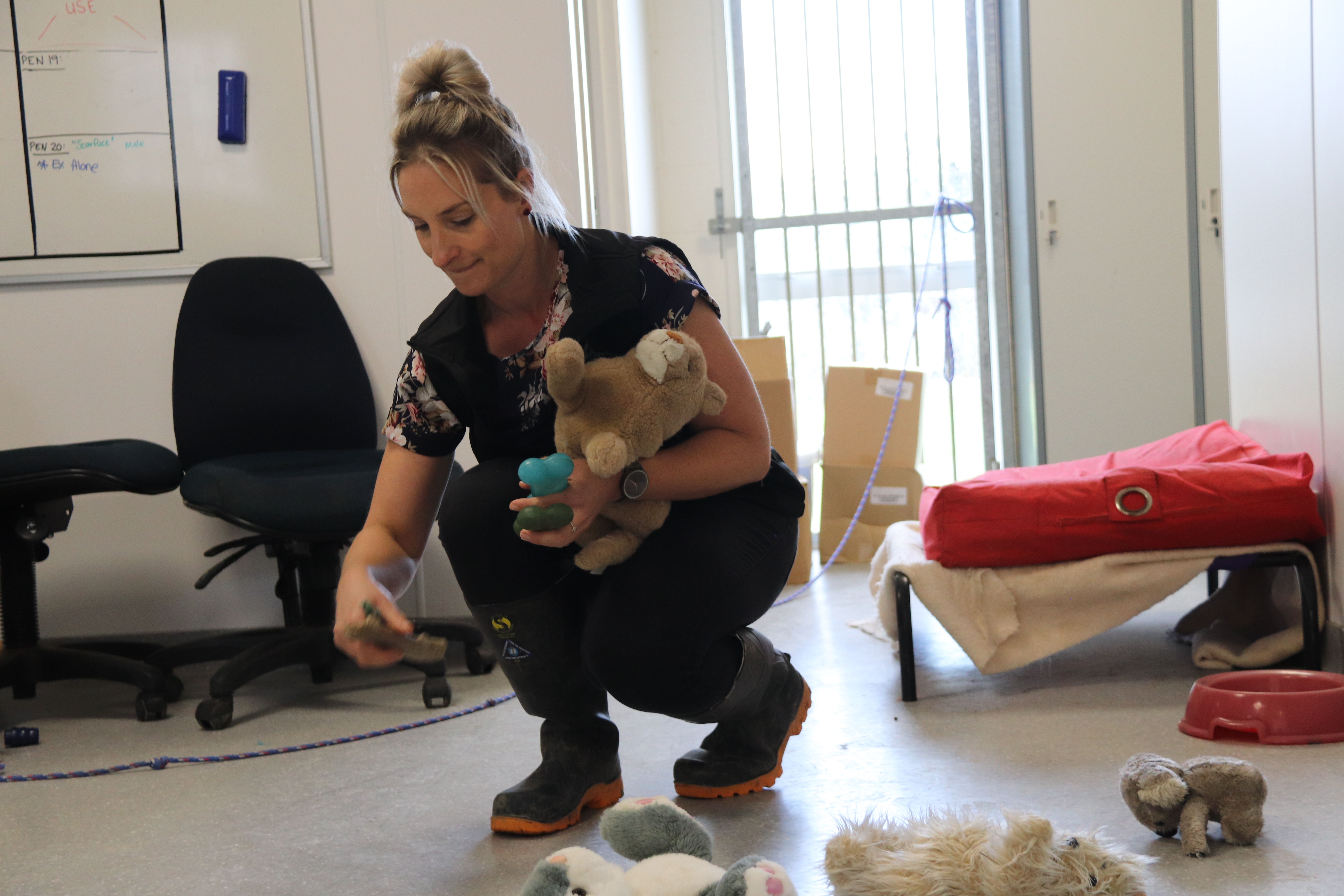 We get the odd fence jumper in the shelter that thinks it's great fun to jump the 2 meter plus high fences.
But my most memorable moment was when I had just put a dog outside in the exercise yard, walked back inside to clean their pen, when I heard loud noises above me on the roof.
My first thought was that someone was trying to break in to get their dog back but when I went outside to see what it was, the proud, hairy face of a dog was staring back at me from on top of the roof!!
It took dog roll and lots of patience to coax him back down the way he came. Thankfully uninjured.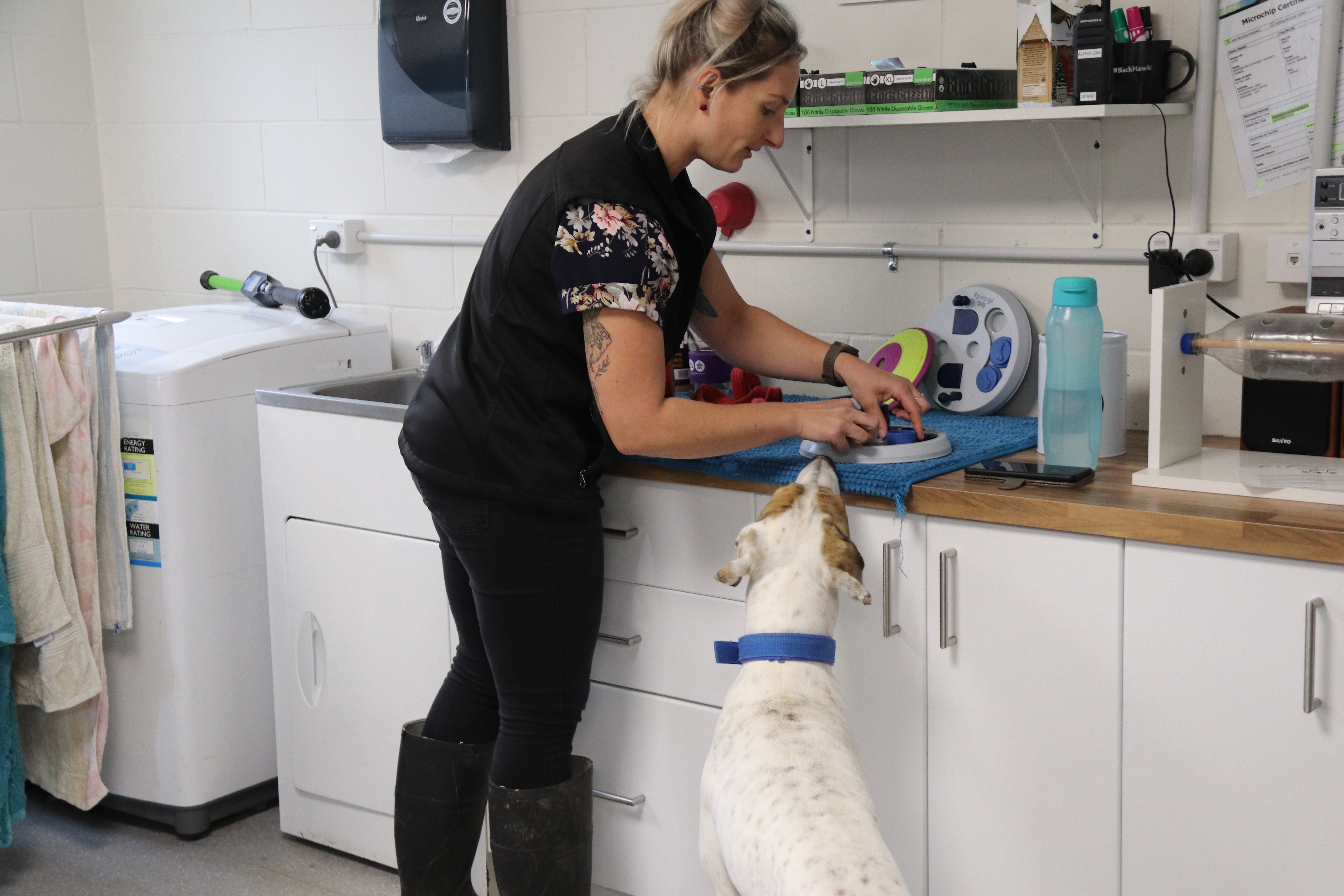 Watch Becs' do her thing on TikTok