Discover the best kurī-friendly walks in the Western Bay
Interesting Reads
All News
Did you know there are over 20 places to take your dog (kurī) for a walk in the Western Bay?
From sandy beaches to native forests, our backyard is a dog-lover's paradise. And with on and off leash exercise options, so you'll be sure to find something that suits you and your pooch.
Some of the most popular dog-friendly spots managed by Western Bay of Plenty District Council are Puketoki Reserve in Whakamarama, Te Puna Quarry Park, TECT Park and Island View beach to Bowentown beach.
Here's what you need to know to check these out.
Puketoki Reserve, Whakamarama
Dog on a leash
Walking trails between 20-60min
Puketoki Reserve is a little slice of heaven. It includes 34 hectares of native bush and two walking trails. Your dog will love the shaded forest path and opportunity to cool off in the shallow freshwaters of the Te Puna stream.
More info on Puketoki Reserve and it's history.
Te Puna Quarry Park
Dogs on a leash
Walking trails up to 45min
Te Puna Quarry Park combines dogs, nature and culture with it's extensive gardens and beautiful sculptures. A round trip of the park with your pooch takes 45 minutes but we recommend allowing more time to enjoy the surroundings. Keep a close eye on your dog though, rabbit bait is sometimes used in the Park.
Check out the Te Puna Quarry Park website.
TECT Park, Dog exercise area
Dogs off leash
Walking trails up to 20minutes
Dog poo bags, water bowls, play area and agility equipment
The TECT Park dog exercise area is one your dog won't forget. The off leash area spans 1 hectare is mostly shaded by trees and fully fenced. It's suitable for most dog sizes, over the age of four months. The fencing will not prevent very small dogs from escaping so keep your leash with you, just in case.
Check out the TECT Park website.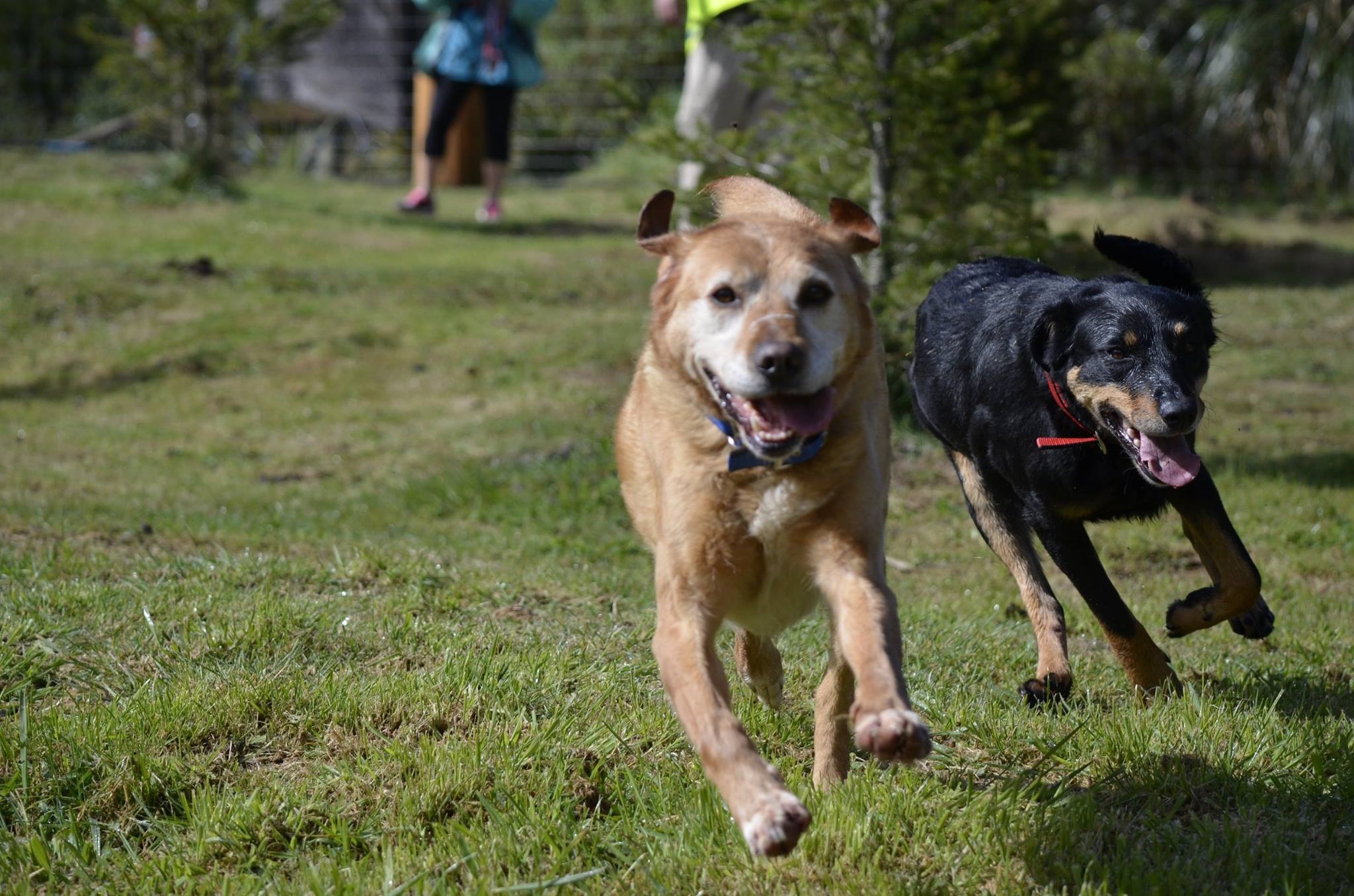 Island View beach to Bowentown beach
Dogs off leash
Walk dog to beach using a leash and keep to pathways - dogs not permitted above the hightide line in summer
We recommend sticking to the beach area roughly between Albacore Ave and Plom Road – where you can walk your dog anytime.
Waihī Beach summer restrictions
October to March
At Island View Reserve, dogs must be on a leash all summer to protect nesting birds.
Mid December to early February (exact dates released at start of summer)
On the main beach at Waihī Beach, dogs can only be walked at night or early morning (from 7pm to 9am).
Tips for a hassle free dog walk
Always keep your kurī under control, take a leash even if you don't need it and carry poo bags.
Keep your kurī on a leash in the main town centre areas of Te Puke, Katikati and Waihī Beach.
Don't take your dog onto scenic reserves or playgrounds at any time.
Looking for more walks? Visit westernbay.govt.nz/dog-walks