Western Bay customer experience best in Aotearoa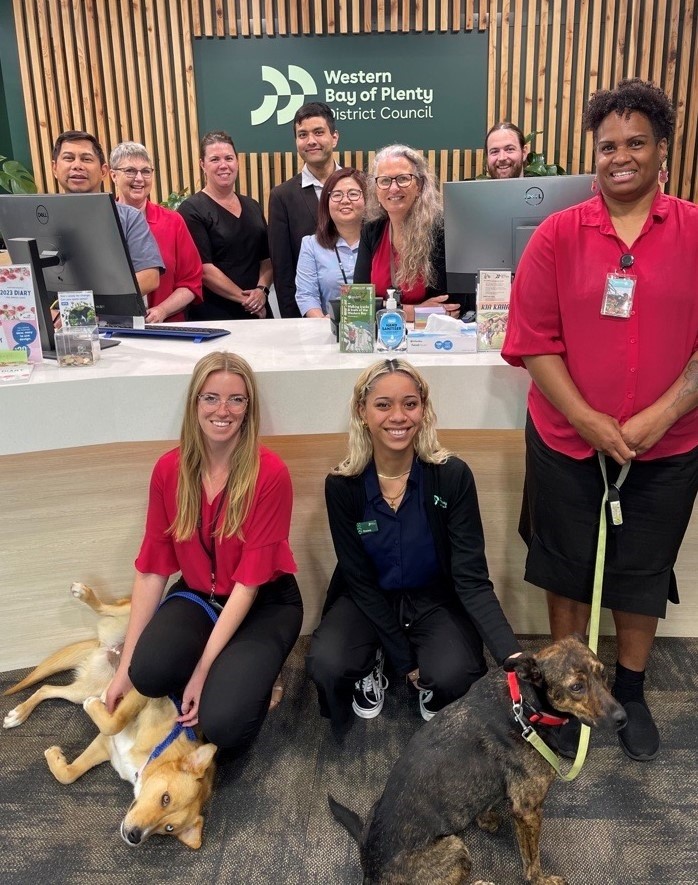 Best in Aotearoa is not a phrase you throw around often. But it's warranted for Western Bay's award-winning Customer Service team.
Western Bay of Plenty District Council's Customer Service team has taken out the Association of Local Government Information Management's (ALGIM) Best Customer Experience Award at the 2022 ALGIM Awards.
Winning this prestigious award means our team has been directly compared with every local government body in Aotearoa and have come out on top. It proves we're the best of the best when it comes to providing quality care and service to local communities.
The thorough judging process adds extra clout to the award. It involves a detailed mystery shop of every council and two council controlled organisations (80 organisations in total).
Mystery shoppers contact each customer service team and pose the same query multiple times a day via phone, the website and Facebook. Judges then grade the responses according to criteria including – were the team efficient in sharing information and was the response easy to understand and relatable.
Judging also includes the more personal touch our team take pride in, such as using the customer's name throughout the call, greeting them warmly and thanking them for calling.
Given the team answer 5300 calls and 2325 emails on average each month, this award shows that every one of those interactions is important to us.
Rachael Davie, General Manager for Strategy and Community could not be prouder of the team.
"Everyday our team of 13 are challenging the status quo of what good customer service looks like. They go the extra mile to make real differences for our communities and find solutions that really help people.
"To have their hard mahi acknowledged as best in Aotearoa is perfect validation of what everyone at council, and our satisfied community members know – our Customer Service team are extraordinary, and they embody our spirit of being changemakers for our Western Bay community. Ka rawe team."
This is the second time the Western Bay team have won the award, having nabbed it previously in 2019, proving our ongoing dedication to our community.