Pirate ship adds new adventure to Pukehina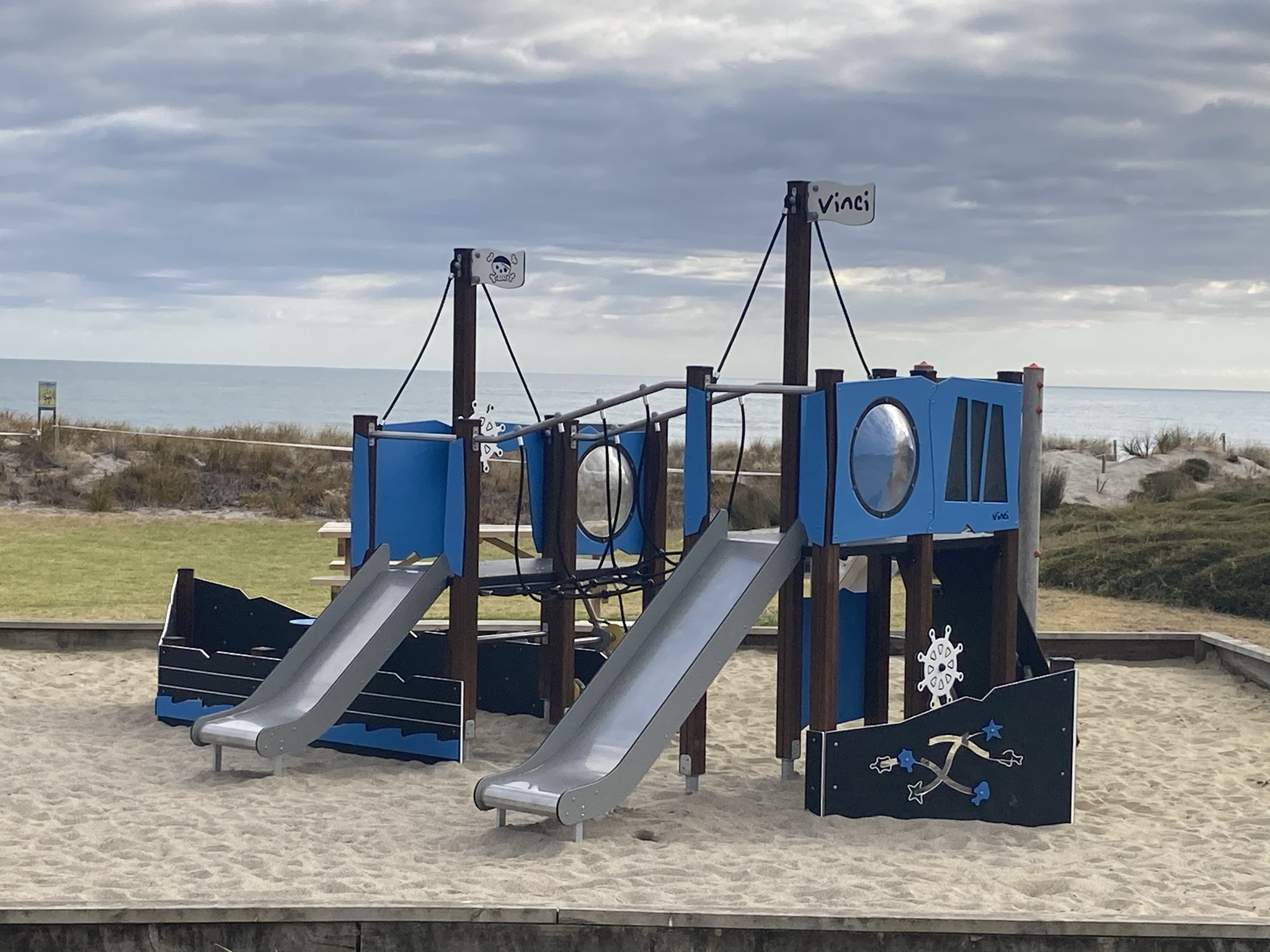 Ahoy there! Look what's landed at Pukehina Beach!
Midway Park has taken on a new feel of adventure with the arrival of a pirate ship taking pride of place in the playground.
Council's Reserves and Facilities Officer, Sue Hammond, says the ship looks fantastic and very much at home. The beautiful new ship replaces the previous one that was outdated and past its prime.
"We wanted another ship as the community liked the concept and it fitted in with the coastal environment. The materials appear to withstand the harsh climate at Pukehina – and the pirate theme also suits the younger age group of the local children."
Sue says the Pukehina community has been very supportive of the new ship and getting it installed. The ship was supplied and installed by Playground Creations (Hamilton) Ltd.